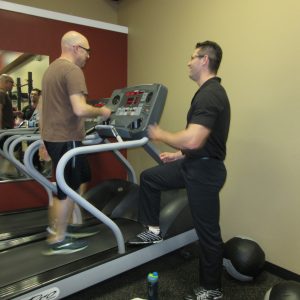 Our most intimate training setting will hand deliver the knowledge, accountability and motivation that's right for you.
Each program is custom designed to cater to your specific needs and can help you remove the guesswork, breakthrough plateaus, and re-energize your fitness routine.
You can choose either private 1-on-1 training or small group training which typically has 2-3 other clients in the group. Each session is 30 minutes in length.
With private and small group training, you get greater focus on your individual needs so these settings are great if you're a beginner, have had a previous injury to work around or simply because this setting works best for you!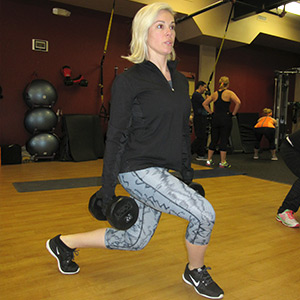 During your initial consultation, we go over your current fitness level, physical history and personal goals so that we can then determine which program is best for you.
Fill out a consultation request form below to discover how to start your journey towards greater freedom and health.
3-WEEK AT HOME
FAT LOSS COURSE
It couldn't be any easier! In the comfort of your own home and with minimal equipment, learn how to shape, sculpt & tone you body with this done-for-you workout & nutrition program. 
Get sexy fast
while never leaving home!
Video of exercise demonstrations
At home delicious, healthy menu & recipes
Motivational support & BONUS grocery list!
FED UP WITH EXCESS

WEIGHT AND POOR HEALTH?
Want to lose 20-40 pounds so you can finally through away your fat clothes for good? For the first time, we are sharing the same proven technique our successful clients are using on this free report and CD. 
FREE Report & CD
that reveals "How to Stick with a Fitness Program that Gets Real Results"
Lose 20-40 lbs
Learn how to eat right and look forward to working out