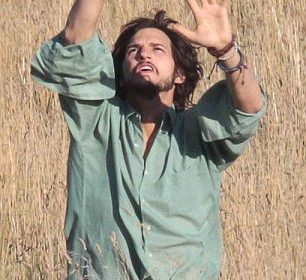 Max results, min effort = the ideal fitness formula!
This is not taken from the magazine headlines and this is not a late-night infomercial tag line. You read that right and here it is again restated.
The goal of your fitness routine should be to get the most results with the least amount of effort.  
But when you think of it, of course it is, that's always the goal.
You use that same line of thinking when you cut your grass with a lawnmower as opposed to a pair of scissors. Both tools get the job done, one just gets the job done faster and with less effort.
So, why wouldn't that be your goal when it came to your fitness routine?
The point is that everything works, some things just work better than other things.
Your cardio routine could be little more than taking LSD and running around flailing your arms in the air.
That will surely elevate your heart rate so by that criteria, it's effective cardio, but is it efficient? Not quite.
Your strength routine could be that same LSD trip but this time with weights in your hand. Is it effective? I mean look, done enough times you might see some muscle tone build up, but again there is a better, more efficient way. Much of it starts with not taking LSD.
(If you're curious, no, I have no personal experience. Colorful examples, pardon pun, help illustrate my point).
The reason you need good form, proper weight selection and great technique and the rest is so that you can get everything can you out of the time and energy you got.
For example, take you and an identical copy of you. You're the exact same in every way and you both set out to achieve better fitness results.
You both spend 60 minutes in the gym. You have great exercise selection, great form, great technique and you push yourself.
Your copy, has poor exercise selection, crappy form, no technique and spends half the session scrolling their phone.
Your copy IS going to get results because again, everything works, but those results will be painfully slow because what your copy lacks is efficiency.
What you achieve in 1 visit is going to take your copy 10 visits. Not at all different from the guy cutting his grass with scissors.
Which would you prefer?
The saying goes, if you're gonna be stupid, you gotta be tough.
Boy is that the true.
Your copy better have a lion heart to deal with the frustrations and setbacks of a highly INEFFICIENT fitness routine.
And for you, great job on being effective AND efficient. You're well on your way to amazing results.
Committed to your success,
Daniel Aleksa
P.S. If your fitness routine is the equivalent of "cutting grass with scissors" and you want to test drive our fitness program at Motivators for FREE, text FIT8 to 31996. Try us FREE for a week and see what efficiency can do for your results this Summer!